Rent Law
€40.00 Inc VAT
Tuesday 12 October 2021 | 14:00 (Europe/Malta)
Online Live Session
MIA Accreditation | 2 hours Core & 1 hour Professional Development in terms of the Accountancy Board CPE scheme.
Seats Available
The seminar will discuss the legal and tax regimes governing rent of residential property explaining the most recent developments.
Download Event Brochure
Speaker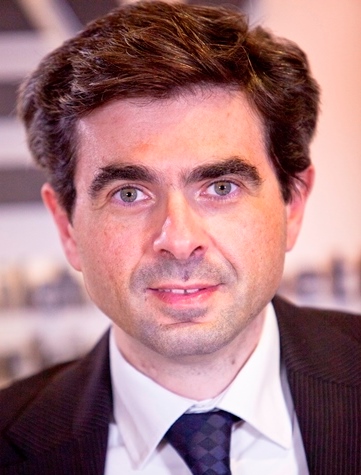 Dr Robert Attard is Partner and Tax Policy Leader, EY, Central & South East Europe, a tenured senior lecturer at the University of Malta, a fellow of GREIT and member of the European Association of Tax Law Professors. In the IBFD's 2015-2017 General Report on the Protection of Taxpayers' Rights he was described as a well-known authority broadly experienced in the practical protection of taxpayers' rights and a prominent member of the legal practice. Having served as a panellist at the 2015 IFA Congress he forms part of a study group of the International Law Association on the "Protection of Taxpayers' Rights" (co-chaired by Advocate General Juliane Kokott and Pasquale Pistone) and is also a member of the Supervisory Council of the IBFD/IFA's  "Observatory on the Protection of Taxpayers' Rights". He has served as Visiting Professor at the University of Ferrara paying lecturing/speaking visits at Queen Mary (University of London), CTL (University of Cambridge), Salerno (with Wirtshaftsuniversitat Wien and Naples II) and the University of Palermo. The Maltese Court of Appeal has described him as a leading commentator on tax law referring to his publications in its judgements. Robert developed a detailed knowledge of tax aspects of the European Convention on Human Rights drafting submissions in cases filed against France, the Netherlands, Bulgaria and Malta. Robert is a published author on tax law publishing articles in European Taxation, EC Tax Review and the British Tax Review. He has contributed to several publications including a book published by Hart Publishing, 3 books published by the IBFD and several books published by the MIM. Robert's most recent tax publication is Principles of Maltese Income Tax Law 2013.  Robert's books have anticipated important changes to our tax policy system. Philip Sciberras (ex-Court of Appeal) describes Principles of Maltese Income Tax Law as 'a must-read' describing Robert as 'an expert in his field, … without doubt one of Malta's finest scholars on tax law'.  Giovanni Bonello (ex-ECtHR) says that the book is 'not just an arid explanation of the intricate and sometimes opaque provisions of taxation law, but an attempt – and a very successful one – to place fiscal law in the context of superior principles of governance … Attard's systematic vademecum has the makings of a textbook destined to become a classic, crucial for tax consultants, practitioners and, not least, for the victims of aggressive fiscal policies'.  Philip Baker remarks that 'Single-handedly, Robert is generating the literature which explains the structure and nuances of the system in Malta. One wishes other countries had similar authors who could write similarly enticing books to explain their tax codes." Robert has argued most of Malta's leading tax cases including landmark judgments John Geranzi v. PM (right to justice within a reasonable time), Zahra v. PM (non bis in idem), Farrugia v. PM (taxation as a violation of the right to property) and Case 160 of 2012 (tax transparency).
Events Resources
Events resources will be sent by email after the delivery of the event.
Event Details
Day 1: 12/10/2021
Start time: 14:00 CEST
End time: 17:15 CEST
Venue: Online Live Session
Phone: +356 27555560 / +356 77555560
Email: info@societyeducation.online